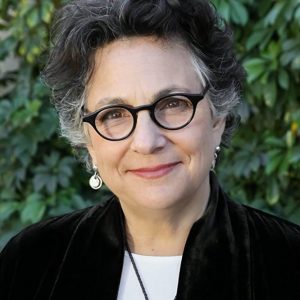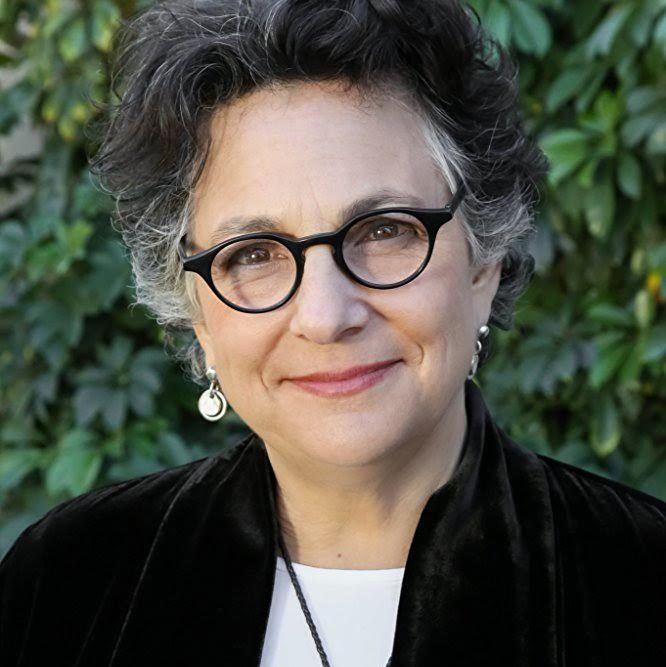 Roberta Grossman
Writer, Director and Producer
An award-winning filmmaker with a passion for history and social justice, Roberta Grossman has written, directed and produced more than 40 hours of film and television. What sets her films apart are high production values, beautiful cinematic craftsmanship and inspiring protagonists. Grossman's films tell stories of ordinary people doing extraordinary things in the name of justice. According to Grossman, "making a documentary is like pushing Sisyphus' rock up a steep mountain. The only way to summit is to have a sense of personal responsibility to tell a story that would otherwise remain untold."
Roberta Grossman ist eine vielfach ausgezeichnete Filmemacherin mit einer Leidenschaft für Geschichte und soziale Gerechtigkeit. Sie hat mehr als 40 Stunden Film und Fernsehen geschrieben, inszeniert und produziert. Ihre Filme zeichnen sich durch eine hohe Wertigkeit der Produktion, filmische Handwerkskunst und inspirierende Protagonisten aus. Grossmans Filme erzählen Geschichten von gewöhnlichen Menschen, die im Namen der Gerechtigkeit außergewöhnliche Dinge tun. "Einen Dokumentarfilm zu drehen, ist, als würde man den Stein des Sisyphos einen steilen Berg hinaufwälzen", so Grossman. "Die einzige Möglichkeit, den Gipfel zu erreichen, ist ein Gefühl der persönlichen Verantwortung, eine Geschichte zu erzählen, die sonst unerzählt bliebe."
---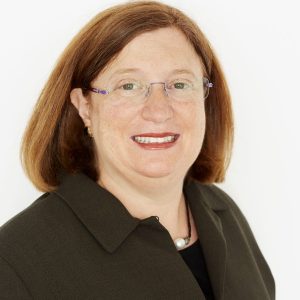 Karen Heilig
Producer
Karen Heilig serves as the Assistant Executive Vice President of the Claims Conference and General Counsel. Since 1999 she has participated in negotiations between the Claims Conference and the German Government, the Austrian Government and negotiations on unpaid Holocaust era insurance policies. She broke ground as the first female representative for the Claims Conference in negotiations. Understanding 70 years of compensation agreements from a personal, legal and historical perspective, inside the negotiating room and interacting with those who negotiated the Luxembourg Agreements – Karen was uniquely positioned to help bring this important film to life.
Karen Heilig ist Assistant Executive Vice President der Claims Conference und Chefsyndika. Seit 1999 nimmt sie an den Verhandlungen zwischen der Claims Conference und der deutschen und der österreichischen Regierung sowie an den Verhandlungen über nicht ausgezahlte Versicherungspolicen aus der Zeit des Holocaust teil. Als erste weibliche Vertreterin der Claims Conference in Verhandlungen hat sie Wege geebnet. Ihre profunde Kenntnis und ihre persönliche, rechtliche und historische Sicht auf 70 Jahre Entschädigungsvereinbarungen, ihr Einblick in den Verhandlungssaal und ihr unmittelbarer Kontakt zu denjenigen, die die Luxemburger Vereinbarungen verhandelt haben, haben Karen in besonderer Weise befähigt, diesen wichtigen Film zum Leben zu erwecken.
---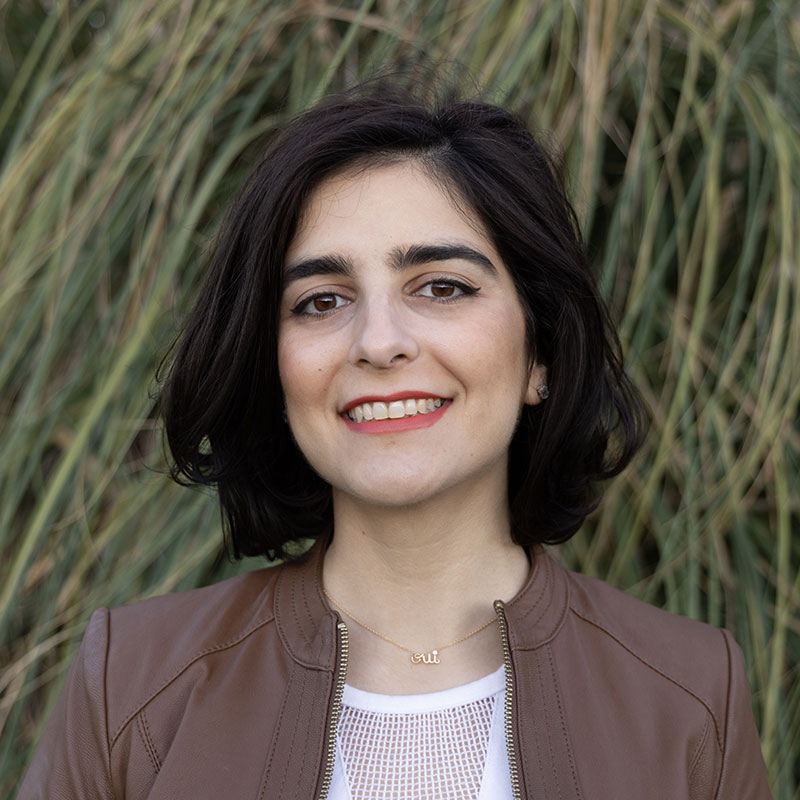 July Hodara
Co-Producer
A native of France, film producer and storyteller July Hodara completed her undergraduate studies at the University of California, Berkeley before joining Katahdin Productions in 2011. The first film she produced and directed was Hidden (2006), an American adaptation of French documentary Les Enfants Cachés (1998) about Jewish children who survived WWII in hiding. July's first project at Katahdin Productions was Hava Nagila (The Movie) (2012) with director Roberta Grossman. She stayed on to associate produce Above and Beyond (2014) with producer Nancy Spielberg, On The Map (2016) with director Dani Menkin, and Netflix Original 2018 Sundance selection Seeing Allred (2018). She co-produced 2019 Berlinale selection Who Will Write Our History (2018). After her work on those five award-winning documentary features, she pursued her Master's in Cinema and Media Studies at the USC School of Cinematic Arts, graduating in 2020. July founded New Moons Productions in 2019, a media company through which she develops various projects, with a particular interest for women's stories. She came on as co-producer for Katahdin features Vishniac (2023) with director Laura Bialis, and Reckonings (2022) with the Claims Conference and the German Ministry of Finance as production partners.
Die aus Frankreich stammende Filmproduzentin und Geschichtenerzählerin July Hodara schloss ihr Grundstudium an der University of California, Berkeley, ab, bevor sie 2011 zu Katahdin Productions kam. Der erste Film, den sie produzierte und bei dem sie Regie führte, war Hidden (2006), eine amerikanische Adaption des französischen Dokumentarfilms Les Enfants Cachés (1998) über jüdische Kinder, die den Zweiten Weltkrieg im Versteck überlebten. Julys erstes Projekt bei Katahdin Productions war Hava Nagila (TheMovie) (2012) mit Regisseurin Roberta Grossman. Sie blieb als Associate Producer bei Above and Beyond (2014) mit der Produzentin Nancy Spielberg, On The Map (2016) mit dem Regisseur Dani Menkin und dem Netflix Original Seeing Allred (2018), der für das Sundance-Filmfestival ausgewählt wurde. Sie war Koproduzentin bei der Berlinale-Auswahl 2019 Who Will Write Our History (2018). Nach ihrer Arbeit an diesen fünf preisgekrönten Dokumentarfilmen absolvierte sie ihren Master in Film- und Medienwissenschaften an der USC School of Cinematic Arts. July gründete 2019 New Moons Productions, ein Medienunternehmen, mit dem sie verschiedene Projekte entwickelt, wobei ihr besonderes Interesse den Geschichten von Frauen gilt. Sie ist Koproduzentin der Katahdin-Filme Vishniac (2023) mit der Regisseurin Laura Bialis und Reckonings (2022) mit der Claims Conference und dem deutschen Finanzministerium als Produktionspartner.
---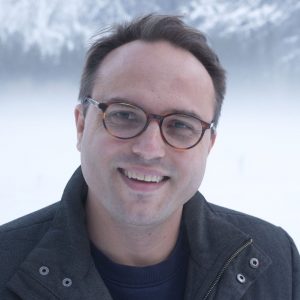 Chris Callister
Editor
Chris Callister is a Los Angeles-based filmmaker focused primarily on editing documentaries. In 2018, he finished the Netflix Original Documentary "Seeing Allred", which premiered in competition at the 2018 Sundance Film Festival and was praised by The New York Times for its "excellent and well edited collection of news footage" charting attorney Gloria Allred's legal fights and victories. Also in 2018, Callister was editor and 2nd Unit Director for the feature-length Holocaust documentary "Who Will Write Our History," and served as an editor on the Netflix Original Documentary Series "Evil Genius". He has written and directed multiple music and concert videos for one of the most popular rock bands in the world, The Killers. Other editing credits include "Mimi and Dona" (2015) which aired on the PBS Series Independent Lens, "Hotel Everest" (2017), "Ishi's Return" (2016), "Above and Beyond" (2014) and "Hava Nagila (The Movie)" (2012). Callister has previously edited for The History Channel, Universal Sports Network and the Sundance Institute. Other credits include the feature film" Cyrus" (apprentice editor); and the short film "The Liar" (writer, director and editor), which screened at numerous festivals including the Santa Barbara International Film Festival. Chris received his master's degree in film production from the University of Southern California in 2007.
Chris Callister ist ein in Los Angeles ansässiger Filmemacher, der sich vornehmlich auf den Schnitt von Dokumentarfilmen spezialisiert hat. 2018 editierte er die Netflix Dokumentation Seeing Allred, die im Wettbewerb des Sundance Film Festivals 2018 Premiere feierte und von der New York Times als "exzellente und gut geschnittene Sammlung von Nachrichten-Clippings" gelobt wurde; sie dokumentiert die juristischen Kämpfe und Siege der Anwältin Gloria Allred. Ebenfalls 2018 war Callister Redakteur und 2nd Unit Director für den abendfüllenden Holocaust-Dokumentarfilm Who Will Write Our History und arbeitete als Redakteur an der Netflix Dokumentationsserie Evil Genius. Callister hat zudem mehrere Musik- und Konzertvideos für eine der beliebtesten Rockbands der Welt, The Killers, geschrieben und dabei Regie geführt. Zu seinen weiteren Schnittarbeiten gehört der Film Mimi and Dona (2015), der in der PBS-Serie Independent Lens ausgestrahlt wurde, Hotel Everest (2017), Ishi's Return (2016), Above and Beyond (2014) und Hava Nagila (The Movie) (2012). Callister hat bereits für den History Channel, Universal Sports Network und das Sundance Institute geschnitten. Zu seinen weiteren Arbeiten zählen der Spielfilm Cyrus (apprentice editor) und der Kurzfilm The Liar (Autor, Regisseur und Schnitt), der auf zahlreichen Festivals gezeigt wurde, darunter das Santa Barbara International Film Festival. Chris erhielt seinen Master-Abschluss in Filmproduktion von der University of Southern California im Jahr 2007.
---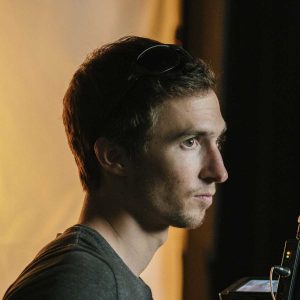 Alex Pollini
Director of Photography
Alex Pollini developed an affection for photography and film while growing up in the mountains of the Eastern Sierra. Inspired by the works of adventure photographer Galen Rowell, he discovered his passion for creating emotional connections through powerful and authentic images. Today he pursues this passion through motion pictures. He strives to capture thought-provoking stories that transcend genre and format. From ancient Buddhist dances in the Himalayas, to diamond mines in the Canadian tundra, to the lives of Los Angeles foster youth, his mission is to inspire viewers to reflect and re-examine their lives and perceptions of the world. Recent accolades include a Sundance Official Selection for documentary "Seeing Allred", a "Prime Time Emmy Nomination" for the Opening Title Sequence for HBO's Olive Kitteridge, and "Best Cinematography" nominations at the La Jolla International Fashion Film Festival, Chicago Blow Up International Art House Film Festival, and Artlightenment Film Festival. Los Angeles based – IATSE Local 600
Alex Pollini entwickelte seine Liebe zur Fotografie und zum Film während seiner Jugend in den Bergen der Eastern Sierra. Inspiriert von den Arbeiten des Abenteuerfotografen Galen Rowell entdeckte er seine Leidenschaft für die Kreation emotionaler Verbindungen durch kraftvolle und authentische Bilder. Heute geht er dieser Leidenschaft mit bewegten Bildern nach. Sein Ziel ist es, Geschichten einzufangen, die zum Nachdenken anregen und über Genre und Format hinausgehen. Ob uralte buddhistische Tänze im Himalaya, Diamantenminen in der kanadischen Tundra oder das Leben von Pflegekindern in Los Angeles – sein Ziel ist es, die Zuschauer zum Nachdenken anzuregen, ihr Leben und ihre Sicht auf die Welt zu überdenken. Zu seinen jüngsten Auszeichnungen gehören eine offizielle Auswahl für den Dokumentarfilm Seeing Allred in Sundance, eine Prime Time Emmy-Nominierung für die Eröffnungssequenz von HBOs Olive Kitteridge und Nominierungen für "Beste Kamera" beim La Jolla International Fashion Film Festival, Chicago Blow Up International Art House Film Festival und Artlightenment Film Festival. Er lebt in Los Angeles – IATSE Local 600.
---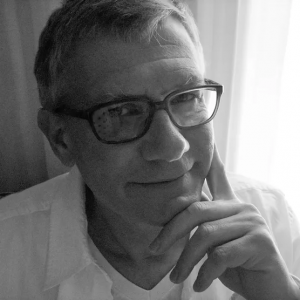 Todd Boekelheide
Music
Having edited picture and sound, and having mixed numerous Oscar-winning films, Todd brings a wealth of filmmaking experience and sensitivity to his scoring work. Among his scoring credits are Hearts of Darkness: A Filmmaker's Apocalypse, Ballets Russes, Blessed is the Match, Who Will Write Our History, and Irmi. He lives in Berkeley, California, with his wife Jen Bradwell, who is a film editor, and their two children.
Todd Boekelheide hat Bild und Ton geschnitten und zahlreiche Oscar-prämierte Filme abgemischt. Er bringt eine Fülle von Erfahrungen und Sensibilität in seine Arbeit als Filmmusiker ein. Zu seinen Filmmusikprojekten gehören Hearts of Darkness: A Filmmaker's Apocalypse, Ballets Russes, Blessed is the Match, Who Will Write Our History und Irmi. Er lebt in Berkeley, Kalifornien, mit seiner Frau Jen Bradwell, einer Filmeditorin, und ihren zwei Kindern.
---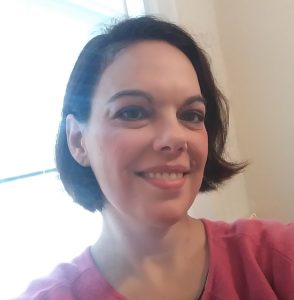 Barbara Ghammashi
Executive in charge for the Claims Conference
Barbara Ghammashi is the Film Program Officer at the Claims Conference. Prior to joining the Claims Conference, Barbara worked at Women Make Movies overseeing the Production Assistance Program and Acquisitions. As a producer Barbara's films have screened at film festivals, been broadcast, and distributed educationally. Prior to producing independently, she was a creative executive at Showtime.
Barbara Ghammashi ist Beauftragte für das Filmprogramm der Claims Conference. Bevor sie zur Claims Conference kam, arbeitete Barbara Ghammashi bei Women Make Movies und war dort für Production Assistance Program and Acquisitions zuständig. Die von Barbara produzierten Filme wurden auf Filmfestivals vorgeführt, im Fernsehen ausgestrahlt und im Bildungsbereich vertrieben. Bevor sie als unabhängige Produzentin arbeitete, war sie Kreativdirektorin bei Showtime.
---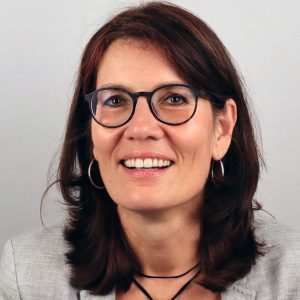 Anna Gerits
Executive in charge for the BMF
Since 2016, Anna Gerits has been the Head of Division V B 4 in the Federal Ministry of Finance and responsible for the legal and extralegal Wiedergutmachung of National Socialist Injustice. As graduated economist, she entered public service in the mid 90's and worked in several directorates of the Finance Ministry before joining Wiedergutmachung in 2007.
Anna Gerits ist im Bundesministerium der Finanzen seit 2016 Leiterin des Referats V B 4 und verantwortlich für die gesetzliche und außergesetzliche Wiedergutmachung von NS-Unrecht. Die studierte Volkswirtin trat Mitte der 1990er Jahre in den öffentlichen Dienst ein und arbeitete in verschiedenen Abteilungen des Finanzministeriums bis sie 2007 zur Wiedergutmachung kam.
---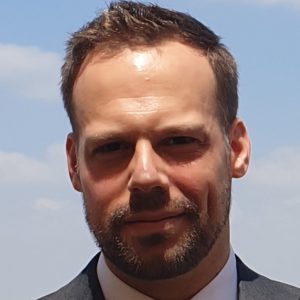 Dr. Kai Wambach
Historical Consultant
Dr. Kai Wambach is Policy Officer of Division V B 4 and the Finance Ministry's Historian. He is specialized in the history of WWII, the Holocaust and the political history of the Federal Republic of Germany. Starting his work for public service in 2011 he is responsible for the future tasks of Wiedergutmachung, especially the upcoming Theme Portal for all restitution records.
Dr. Kai Wambach ist seit 2011 der Historiker im Bundesministerium der Finanzen und spezialisiert auf die Geschichte des Zweiten Weltkriegs, den Holocaust und die politische Geschichte der Bundesrepublik Deutschland. Als Referent in Referat V B 4 ist er verantwortlich für die Zukunftsaufgaben der Wiedergutmachung, im Besonderen für das künftige Themenportal Wiedergutmachung als zentralen, digitalen Zugang zum Dokumentenerbe der Wiedergutmachungsakten.